PAPER/ALU/PE laminated food pouch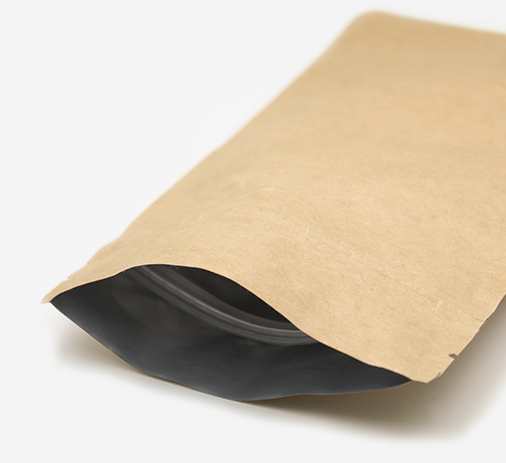 The multi-layer PAPER/ALU/PE film provides excellent preservation of the content. The kraft paper gives the bag an authentic and natural look.
The aluminum layer ensures the preservation of the freshness of your products and gives it the best protection against humidity, UV and oxygen… In addition to this preservation quality, you will have a guarantee that the flavours are not be altered.
Due to its laminated materials, the Doypack® line of pouches is particularly suitable for the food sector and is ideal for wet, dry, fatty and watery food.
Flexico's standard range of Doypack® pouches is equipped with a tactile and audible zipper profile (Clicky®) for intuitive closure experience.
Features
Food contact
Laminated PAPER/ALU/PE
Available in several sizes
Ideal for dry, fatty or humid content
Moisture and oxygen barrier
Doypack® packaging
Ideal for shelf display
Available in stock