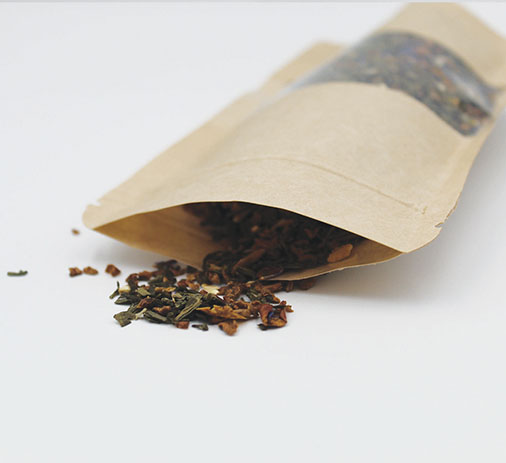 The specific shape of the Doypack® bag allows a good vertical position of the packaging on the shelves.
The PAPER/PET/CPP laminate provides a good barrier to gases and humidity. The paper layer gives the bag a natural look.
The Doypack® packaging has a window to give a better visibility of the content and highlights the features of the product.
Ideal for food products (biscuits, confectionery, snacks) this bag is reclosable and reusable.
All Doypack® Stand Up pouches in stock are equipped with a Clicky® closure system, with tactile & sound effects for an intuitive and sensory closure.
Features :
Food contact 
Available in different sizes
Ideal for wet and dry content
Doypack® packaging
Ideal for shelf display
Available in stock