For transverse applications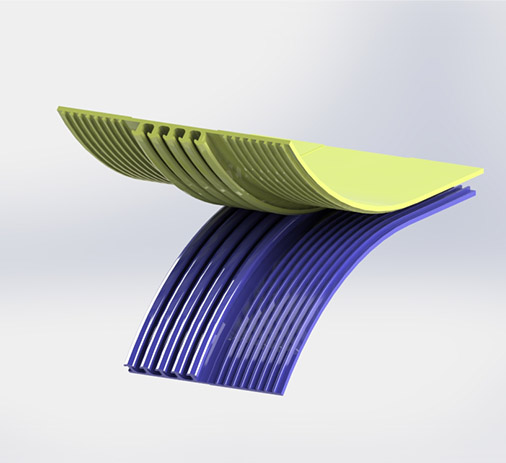 Cross web zippers offer the advantages of the Sensogrip® range with its self-aligning hooks and its intuitive and tactile closure.
They are also available with the Zippiz® design which double hook gives maximum sound and touch comfort combined with a double closing guarantee.
Our Cross web multi-track profiles offer the best solution for your Cross web applications where the closure is applied across the film. The automatic alignment of the profile's hooks allows for greater tolerance on the machine.
100% PE mono-material and recyclable, our closures are manufactured in our BRCGS certified factory in France and are suitable for food contact.
Features :
Multitrack
Intuitive and tactile effect
3 flanges
Mono-material PE (Polyethylene)
Sealable on PE layer
Compatible with VFFS Cross web & Converting machines
Sensogrip® Zip 121A/3 – 23 mm :
Width 23 mm
Auto-alignment closure
Right insertion side
Sensogrip® Zip 131A/3 – 30 mm :
Width 30 mm
Auto-alignment closure
Right or left insertion side
Available on stock
Sensogrip® Zip 111A/3 – 30 mm : 
Width 30 mm
Auto-alignment closure
Extra-large flanges for easy sealing tolerances
Right insertion side
Zippiz® Zip 165A/3 – 23 mm :
Width 23 mm
Double closure
Tactile and sound effects
Right insertion side