Translucent resealable bag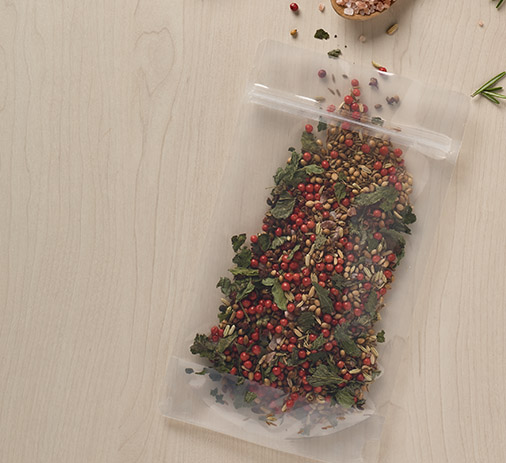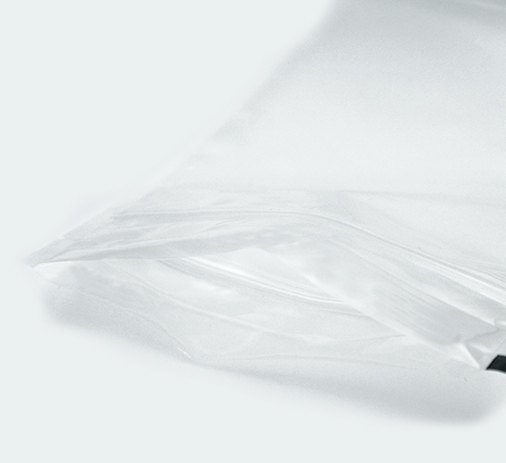 The stand-up pouch is stable and offers a good presentation on the shelf. It can be resealed with a zipper profile  and can also be heat-sealed.
The PE/EVOH-PE pouch is a 100% recyclable mono-material complex film. The presence of an EVOH layer provides excellent barrier protection against oxygen, carbon dioxide and retains aromas, without impacting the recyclability of the bag.
Your products are protected from external contamination and their properties are preserved.
Ideal for food packaging but also for any other products (cosmetics, health, drugstore, hardware…).
The standard Doypack® range is resealable with tactile and sound effects zip (Clicky®) and exists in 8 formats with capacities from 100 ml to 5 000 ml.
It is possible to customise the bags according to your needs : labels, printing, zip, window…
Reclosable and reusable, Doypack® bags comply with the law on the circular economy and respect the European requirements with regards to food safety.
Features :
PE 100% recyclable
Doypack® packaging
PE/EVOH-PE complex bag
Oxygen barrier and aroma protection
5 µm EVOH layer
Ideal for greasy or dry products
Upright position for shelf display
Available in stock