Paper bag with intuitive closure.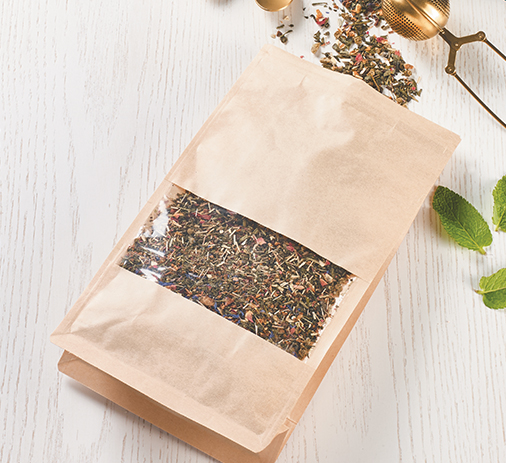 The Box Pouch with window, allows you to see the content and the remaining quantity. The Box Pouch offers the possibility to have a flexible packaging with a rectangular shape. It stays upright with the help of the bottom gusset. This bag also has side gussets for extra capacity.
The Sensogrip® zipper of the Box Pouch guarantees an intuitive closing of the packaging and offers a tactile and sound effect when using the pouch.
The complex PAPER/PET/CPP film protects the product from external contamination and is preserved with its air and moisture barriers. Its window allows a better visibility of the content and its promotion.
This range of pouches is ideal for feeding mainly dry bodies.
Features :
Dimensions 150 x 255 mm
Bag with bottom and side gussets
PAPER/PET/CPP packaging
Suitable for food contact "dry bodies"
Visual impact
Suitable for shelf display
Available from stock
Find the range of Sensogrip® zips