Sensogrip® X-force zipper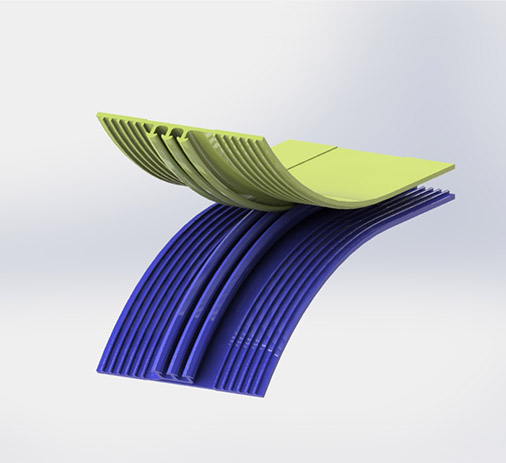 The X-Force profile benefits from the automatic alignment of the Sensogrip® design and its intuitive closing.
The X-Force profile, with its hinge effect, provides a very high internal opening force. It is suitable for heavy products or for highly pressurized packaging. It then prevents from unexpected package opening and content's spillage.
The entire range of Flexico zippers is BRCGS certified and suitable for food contact. We produce our products locally with our production facility in Europe.
Features :
Auto-alignment closure
Intuitive and tactile closure
Hinge effect (impossible to open the bag from the content side)
PE material  (polyethylene)
Sealable on PE layer
Increases the internal force when the product pushes on the closure
4 flanges
Zip 147A/3 – 13 mm : 
Zip 132A/3 – 23 mm : 
Find compatible packing machines.