String bags for semi-automatic packing machines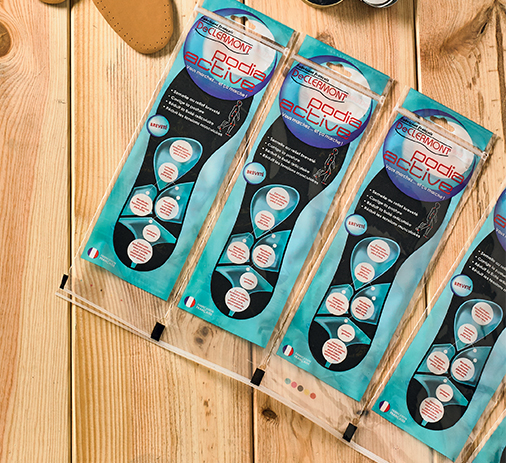 Joker® bags are manufactured in strings and are already pre-shaped for easy machine processing and packing process. Available in 50 µm and 60 µm, the strings allow the bags to slide directly into the rail of the Joker machine. Joker bags are suitable for all types of products, food, industrial, large or small sizes. They can be customised, depending on the machine setup,  with the machine or when purchasing the linked bags. Ideal for all sectors, the bags can be sealed or reclosable and will optimise packing process.
Our Joker® pouches run from the carton pack. Each side of the bags is set up on guide rails  where they are parted, which opens the bags and allows them to be filled manually or automatically. After filling, the bags are sealed and separated individually.
Two Joker® bag ranges are available.
The classic Joker® is made by folding the film to form a hem into which the guide is inserted.
The Joker® Line is based on rolling up the film on the top to form a reinforcement that serves as a guide.
We promote local employment by manufacturing and processing our bags in Europe
Features :
Suitable for food contact
100% recyclable
Standard 50 µm without closure
Standard 60 µm with closure
Polyethylene (PE) material
Standard or customised
With European hole or cardboard box
All Joker® bags are customizable :
Different shapes: flat, bottom gusset, Doypack®, box pouch…
Different materials: PE, PP, laminated film, technical film (anti-microbial, anti-fog, anti-corrosion), soft touch, matt or glossy finish
Various options: hanging holes, pegboard, pre-cuts, tamper evident handle…
Printed or unprinted
Available from 1500 bags
100% recyclable PE bags, suitable for food contact.