100% recyclable bio-based clear plastic bag with zipper closure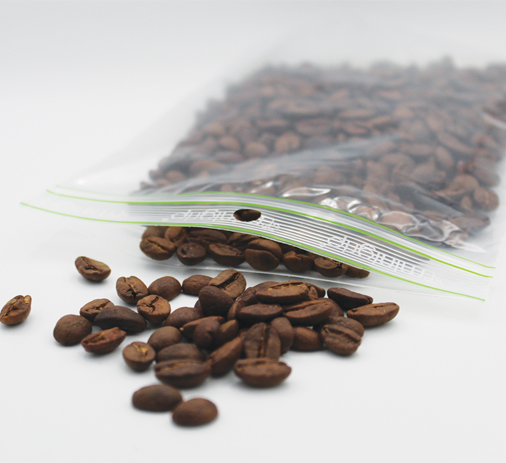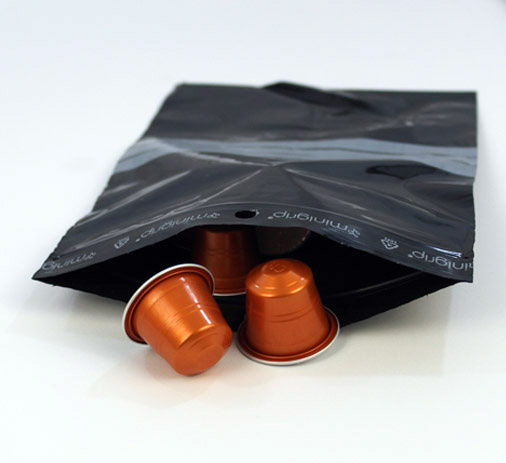 Made in Europe, the Minigrip® biosourced PE (polyethylene) range is made from sugar cane, a renewable natural resource that reduces greenhouse gas emissions. The biosourced Minigrip® is suitable for food contact.
This biobased range is of the same quality and complements the Original range as well as the recycled range. All our Minigrip® bags are reclosable, reusable and recyclable.
Minigrip® biobased is visually distinguished from the rest of the range by its three green lines on the lip.
We promote local employment with the extrusion and shaping of our bags in our two production plants in Europe.
Features :
Biosourced PE mono-material (sugar cane)
Reusable, reclosable and 100% recyclable
Customizable
Food contact compliant
3 green lines
Made in Europe
Available in stock
Biosourced Minigrip® clear PE :
Thickness of 50 µm or 100 µm 
Over 42 different sizes in stock
8 mm round suspension hole or European hole
Biosourced Minigrip® PE with three white write-on panels :
Thickness of 50 µm
8 mm suspension hole
Three White Write-on panels for area zone
Allows labels to stay on more durably
Biosourced Minigrip® Anti-UV PE with three white striped write-on panel :
Thickness of 80 µm
Writing area with three White Write-on panel
UV protection
Biosourced Minigrip® Black opaque : 
Thickness of 60 µm
Tinted sleeve
Confidentiality of content
UV light protection
Writing area with three White Write-on panel
Biosourced Minigrip® antistatic :
Thickness 80 µm
Not suitable for food contact
Enhanced content protection
For more information, please contact our sales department.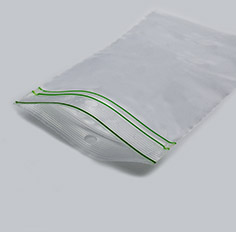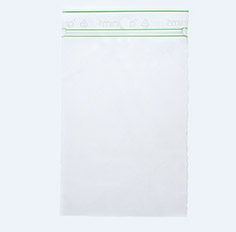 Materials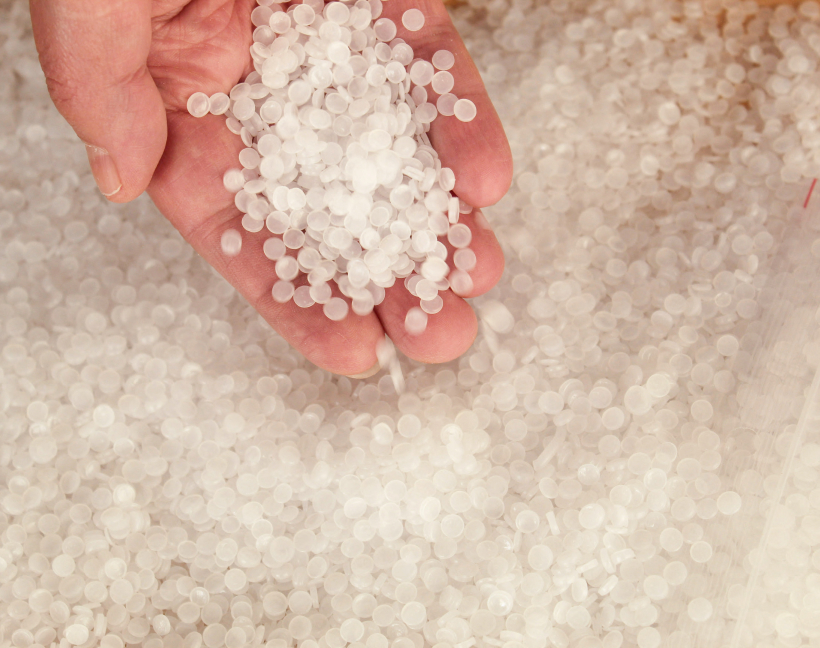 Find out about the different materials we use to make our bags or our closing systems. We offer recycled, recyclable and bio-sourced materials.