Eco-responsible zippers for recyclable mono-material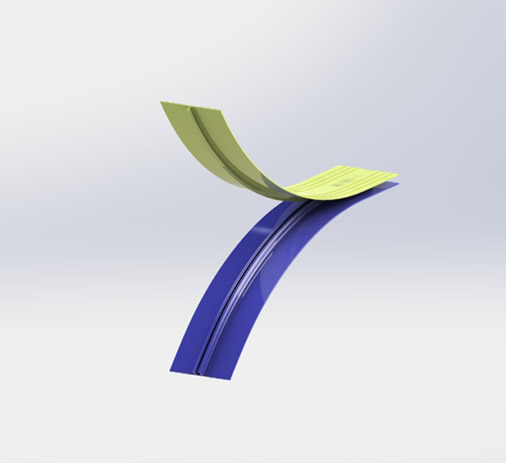 Our Easy Crush zippers have been developed to meet the growing requirement for eco-responsible solutions : using less material and adopting single-material recyclable films.
The specificity of Easy Crush zipper profiles is to allow the crushing and the sealing at lower temperatures in comparison with a conventional zipper (up to 50°C gain). This profile allows clean, leak-free seals when converting the bag. The sealing layer is suitable for PE or PP films depending on the reference.
Our zippers are 100% PE or PP mono-material and can be recycled in countries benefitting from adapted recycling channels.
All our closing systems are manufactured in Europe in BRCGS approved workshops and are suitable for food contact.
Features :
Sustainable eco-designed profiles
Easy to crush when sealing to the bag
Symetric opening force
Zip 103A/3 – 10 mm :

Tactile and sound effect (Clicky)
PE profile (polyethylene)
Width 10 mm
Sealable on PE layer
Compatible with most packaging machines
Available from stock
Zip 102A/3 – 10 mm :
PE profile (polyethylene)
Width 10 mm
Sealable on PE layer
Compatible with most packaging machines
Available from stock
 Zip 106A/3 – 7,5 mm :
Tactile and sound effects (Clicky)
Narrow profile 7,5 mm
Sealable on PE layer
Ideal for Flowpack machines
 Zip 200B/4 – 10,5 mm :
PP profile (polypropylene)
Width 10,5 mm
Sealable on PE & PP layer
Ideal for mono-material PP films
Compatible with most packaging machines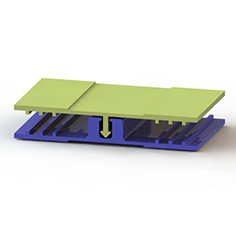 Discover compatible packaging machines