Patented child protection system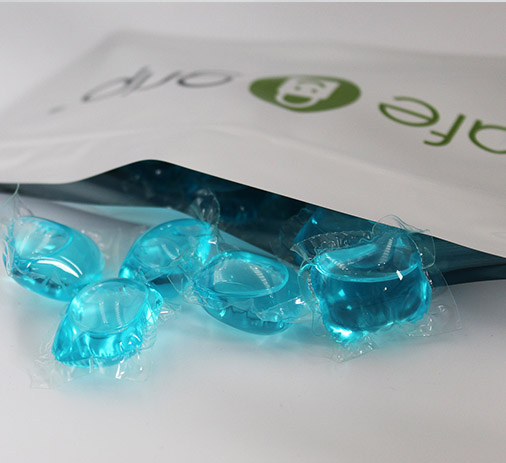 The patented Safegrip® profile solution ensures the safety of children under 6 years of age, as the opening technique deters them from accessing the content of the package. This profile contains a tactile and acoustic effects which ensure that the closure is guaranteed to prevent children from reaching the content.
This concept is ideal to make dangerous or inedible products inaccessible to children.
Our patented Safegrip® solution integrates the sealing system and the sealing device to make the entire pack inaccessible to children.
The Safegrip® solution meets the CRC (Child Resistant Closure) standard ISO 8317 (EU) & US 1700.20 (US), and is also available for premade pouches in different formats. The CRC standard states that a child aged 0-6 years should not be able to open the bag in less than 5 minutes. This closure system is still easy to open for adults and seniors.
This solution requires coordinated movements with both hands, which children of  this age do not have yet.
Our closing profiles are 100% mono-material and recyclable.
We promote local employment with our production plant in France near Paris, the workshops are BRCGS certified and are food contact approved. 
Features :
Certified CRC according to film structure and dimensions :
ISO 8317 (EU) & 1700.20 (US)
100% PE and recyclable 
Asymmetric opening force
Width 23 mm
3 flanges
Sealable on PE layer
Sensogrip® Zip 153A/3 – 23 mm : 
Intuitive and tactile closure (Sensogrip®)
Auto-alignment zipper
Zippiz® Zip 165A/3 – 23 mm : 
Mirrored closure
Sound and tactile effects
Find our multi track zips