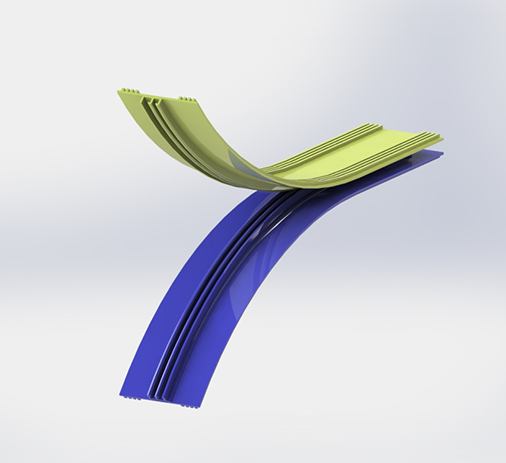 The X-Force zipper is a hinged closure with a very high internal opening force. 
It is ideally suited to packaging with heavy products or packaging subject to strong pressure during handling that may result in the unexpected opening and spilling of the bags contents.
The X-Force range is suitable for most continuous packaging machines.  No machine modifications are required to use this zipper.
The entire range of Flexico zippers is BRCGS certified and suitable for food contact. The X-force zipper is 100% PE mono-material and is 100% recyclable.
Features :
Zip 45A/3 – 11 mm
Twin track
The hinge effect of the profile makes it impossible for the product to open it from the inside
Mono-material PE (polyethylene)
Width 11 mm
Sealable on PE layer
100% recyclable 
Compatible with most packaging machines